Frameless Dinosaur Wall Clock
$45.97
$91.94
SAVE $45.97
Express Your Unique Style With These Oversize Dinosaur Wall Clocks!
If you love all things dinosaurs and want to have an eye-catching wall clock, then our frameless dinosaur wall clock is for you! 
These modern clocks are decorative and stylish conversation pieces that happen to tell time. Use the frameless wall clock as an eclectic finish to any interior space - show off your unique sense of style, your love of dinosaurs, and your modern taste.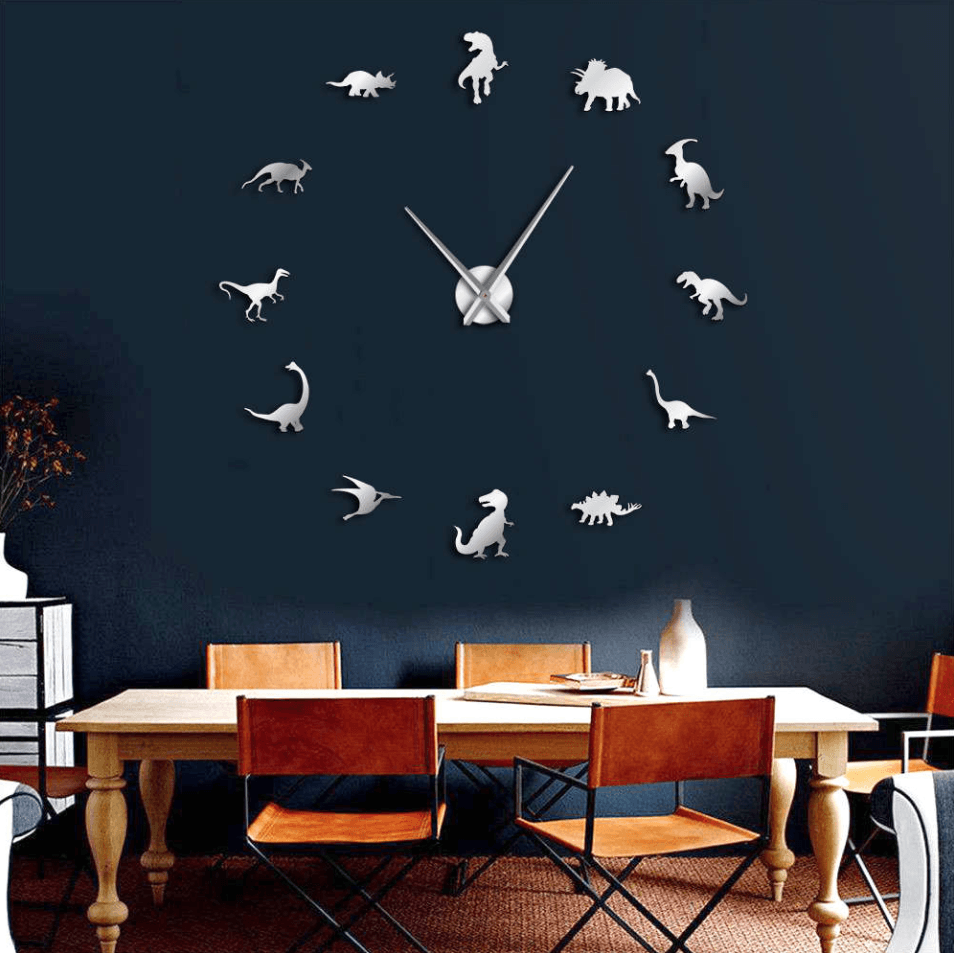 These clocks are large and intriguing. You can set the dinosaurs in sequence to match whichever hours you desire.
FEATURES
Durable & Sturdy - can make a perfect gift

High-quality quartz sweep movement ensures precise time and completely noiseless environment

Large numbers and clear glass lens ensure a great view, even from the side

Classic black frame wall clock, simple but elegance, even as addition decorate to your house.
PACKAGE INCLUDES
1 X Dinosaurs Frameless Wall Clock
SPECIFICATIONS
Hour hand: 31.5 cm
Minute hand: 39 cm
Clock machine:12 cm
Clock Material: Acrylic with Mirror Effect
Sticker material: EVA Foam (Ethylene Vinyl Acetate)