Magic Silicone Dish Washing Gloves
Get This Today At Over 50% OFF Regular Price with FREE Shipping. Limited Quantity. Act Fast. Our Deals Go Quickly!
Magic Silicone Dish Washing Gloves is an SGS food safety Verified silicone product, 100% safe for baby products & tableware. The extra strong grip from the bristles removes every bit of grease and dirt, making washing up less of a chore!
Soft & flexible silicone gloves deep cleaning every corner, fast-foaming to save half of the detergent than usual, no scratches with bristly silicone on kitchenware & glass, replace all other cleaning supplies with one pair of gloves!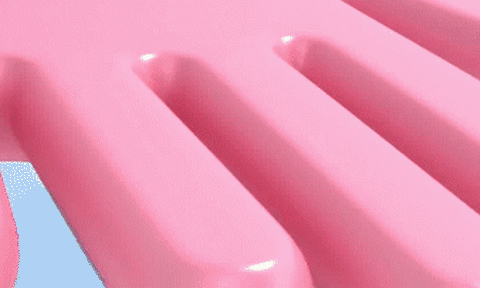 Key Benefits and Features:
This Magic Silicone Dish Washing Glove is made of high-quality and environment-friendly food grade silicone 😲
Super Easy to Clean! Restrain germs by sterilizing in boiled water, microwave or dishwasher. 
Easier to use and clean: use this silicone brush to replace your old style brush for improving kitchen hygiene. Super easy to clean the brush, just rinse with water or put it in the dishwasher, it will leave no residue.
Cute Design and Colors! Perfect as Small Gifts 😍
Other uses: Pet hair massage, Cleaning bath, Kitchen
SPECIFICATIONS:
Material: Silicone 100% 
Size: 13.6 x 6.5 inches (One size fits all)
Color: Blue, Pink, Gray, Green, White